March 24th, 2008
It's been a year since I've bought my digital SLR camera, and I've decided to try some concert photography. For my first concert shoot, I was lucky enough to accompany After All to Ieper. The local band In Chains was promoting their new album Demolition Business, and After All was headliner of the night. They played a wicked show as always. With songs like Frozen Skin and Violent Decline, it's hard not to.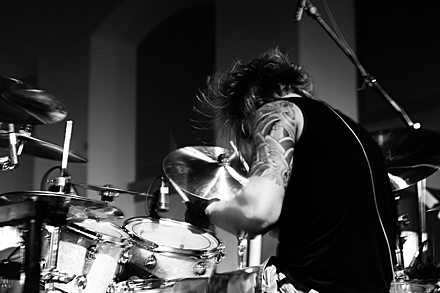 Obviously, I've made a lot of beginner mistakes, like shooting too many pictures instead of concentrating on just a few. The curse of the digital era some might say, and they are probably right. I must also learn to stay longer in one spot instead of hopping around, especially if I can keep shooting the whole gig. Yet, I was able to return home with some pics I'm fairly satisfied of. I especially like the black & white ones.
Gratitude to After All for giving me this opportunity.